Ethan Walker's top 6 European Sport climbs:
Even though I have, much to my embarrassment, still to visit European climbing Meccas such as Kalymnos, Zillertal, Geyikbayiri and Verdon, the task of singling out an all time top 5 sport climbs in the places that I have climbed at on the continent, would be a seriously impossible task. There are just far too many!
However, I have tried my best to rack my brain and picked out a select few across the grade spectrum, that will always stand out from the crowd and hold something special and personal for me. Top 5 was just a little
Cent Patates (7b+) – Ceuse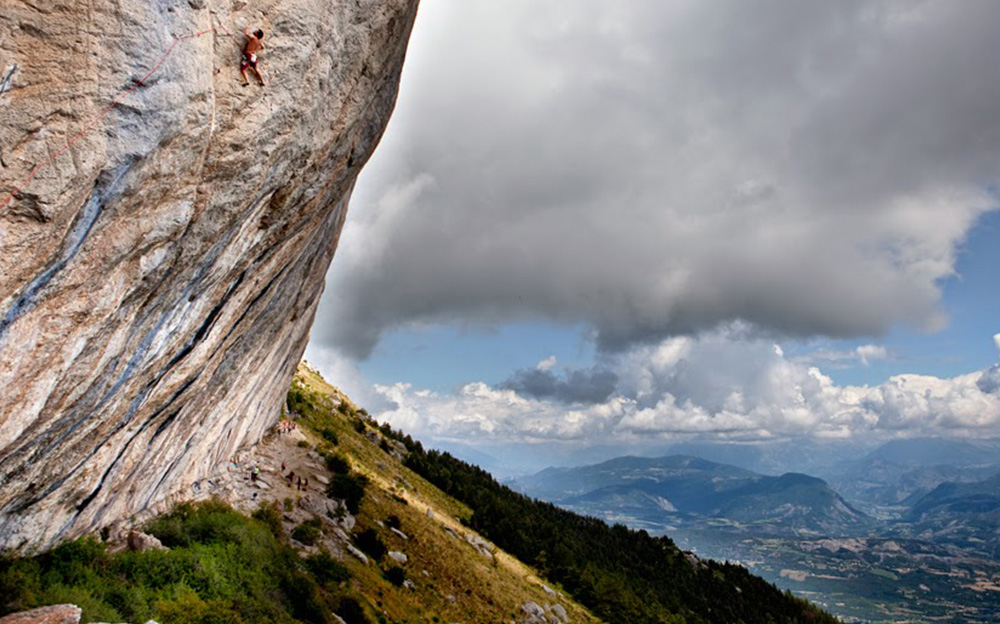 (Above – a friend of mine on the classic Cent Patates)
soaring pitch that takes a sweeping diagonal line and that lies just a few yards away from what many would consider being the most famous route in the world. Biographie. This climb has it all. Fantastic moves all the way and a set against a breath-taking backdrop. Have a camera on standby!
Le Trésor du Zèbre (7a+) – Gorges du Tarn
You will be blown away by the holds on this route. Something that truly feels like you are literally walking on air. Buckets of all shapes and sizes lead out across the bulletproof limestone high above the river. Debatable as to what is more fun. The actual climbing… or the huge swing you can take when stripping out your gear at the end. A must do Gorges du Tarn classic.
Pince sans rire (7b+)  – Rodellar
Rodellar is another climber's paradise. A beautiful valley that has rock laden with stunning colonettes and amazing features around every corner. Pince sans rire is tufa climbing at its best. Two drain pipes that weave their way up towards the sky. Strap yourself in, take a deep breath and enjoy the ride.
Sàtiva Patàtica (8a) – Margalef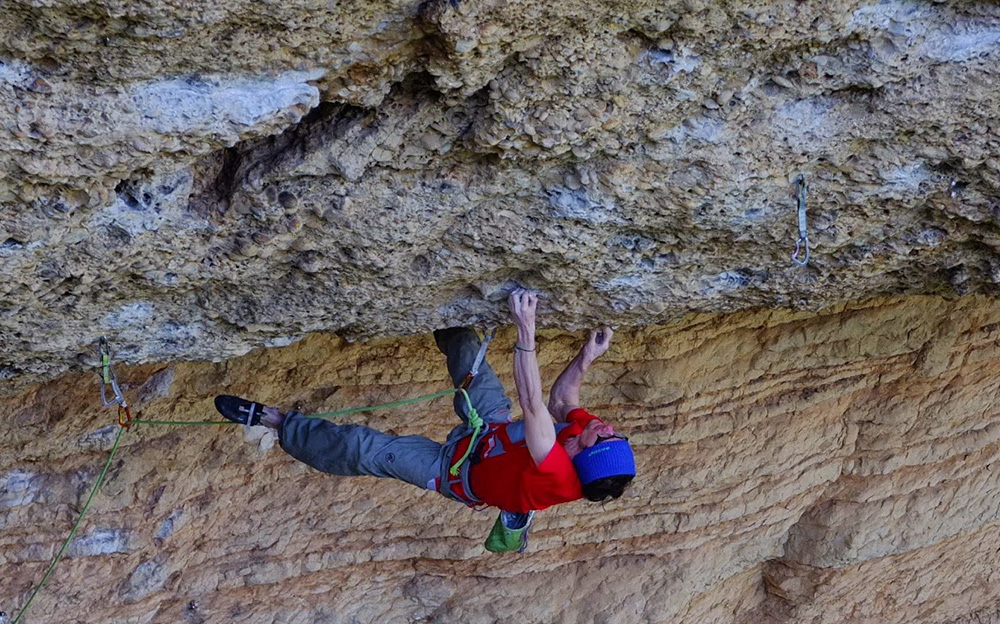 (Above – myself on Sativa Patatica. Photo credit: Alex Bowers)
Maybe not quite as photogenic as the others on this list, but have no doubt that it sits right up alongside them for quality. Typical Spanish style. Steep, pockets, athletic and pumpy.
Les ailes du désir Extension (8a) – Gorges du Tarn
A huge and inspiring wall of solid yellow, orange and grey limestone. Take nothing less than a 70 meter rope for this one. A beautiful steep, juggy corner leads out onto the exposed and run out face of the famous Tennessee sector. Seriously fun climbing on beautifully sculptured holds. Made to be climbed!
La Femme Blanche (8a+) – Ceuse
What can you say about this route? It is undoubtedly one of the finest in the world at one of the most spectacular and famous crags in the world! From the ground, it seems to go on forever. A truly inspiring wave of technical, hard and scary climbing. It packs a real punch but I guarantee you will not be disappointed. Just bring your head game.