Healthy Pizza you can enjoy guilt free this National Pizza Day!
The January gym rush has been and gone, and your New Year's healthy eating regime is still going strong. But every now and again something happens to try and derail your progress.
The 9th February sees the return of National Pizza Day! But don't reach for that take away pizza menu just yet! We're here to help with a selection of healthy pizza options that will help you kick your pizza cravings and stay on the right track the tasty way!
15 minute tortilla pizza
The first option comes from fitness fanatic – The Body Coach and his 'Lean in 15' healthy meal plans. This option is great for a post workout meal – easy to make and only takes 15 minutes.
All you need…
Tortilla wrap

Chopped tomato

Kidney beans

Oregano

Wilted spinach

Serrano ham

1 egg

Salt and pepper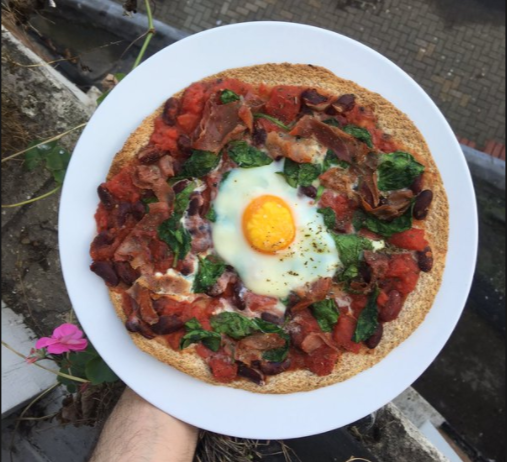 Source: The Body Coach Twitter 
Cauliflower crust pizza
This gluten-free cauliflower and ground almonds pizza crust is the perfect option for a lighter choice to kick those pizza cravings.
What you need…  
For the base
1 cauliflower (about 750g/1ib 10oz)

100g ground almonds

2 eggs beaten

1 tbsp dried oregano
For the topping
227g can chopped tomatoes

1 tbsp tomato puree

1 garlic clove, crushed

½ large aubergine, thinly sliced lengthways into long strips

2 tbsp olive oil, plus extra for greasing

1 small red onion, cut into 8 wedges

½ small bunch basil, leaves picked

125g ball mozzarella

25g Grana Padano or Parmesan

Chilli flakes
To find out nutritional information and more advice on how to cook the 'cauliflower crust pizza' click here.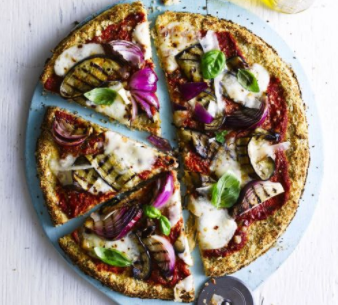 Source: GoodFood
Chicken breast pizza base
Looking for a no-carb pizza option? We've got just the thing for you! This chicken breast base pizza is packed with flavour, full of protein and no sign of the dreaded carb crash it's also a healthier alternative to the popular 'meatza' (minced beef base)! Add chopped tomatoes and a mixture of vegetables for extra taste.
What you need…
4 four-ounce skinless chicken breasts

1 bell pepper

1 onion

1 cup of sliced mushrooms

½ cup of chopped tomatoes or marinara sauce

Mozzarella cheese
To find out more about the chicken breast pizza base and how to make it click here.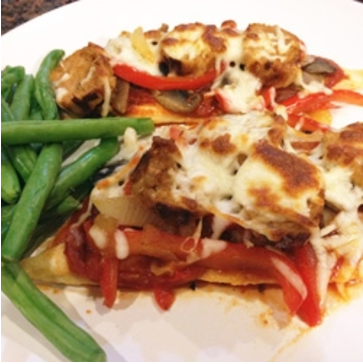 Source: Joy Bauer